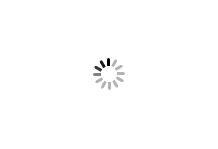 Candy King On Salt Worms E-juice 30ml
Candy King On Salt Worms E-juice is an extraordinarily mouthwatering flavor that will tease the taste buds and bring a smile to your face. It is a mouth-watering mix of ripe lemon, juicy orange, and sweet fruit flavors that taste just like real gummy worms. On inhale on Candy King On Salt Sour Worms e-juice mouthwatering lemon and orange will tickle your taste buds with their tarty notes followed by sweet sugar-coated gummy candy on exhale making the perfect combination of both sour and sweet.
Note: Nicotine Salts are for small form factor pod systems only, and not to be used in dripping atomizers or sub-ohm tanks.
Capacity - 30mL
Nicotine - 35mg, 50mg
VG/PG : 50/50
Primary Flavors : Sweet and Sour Worms Gummies Candy
you have already liked
Added review successfully