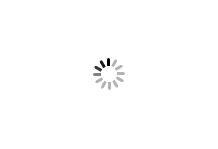 Finest SaltNic Series Cool Mint E-juice 30ml
Want to feel a different kind of mint flavor? Finest Cool Mint fulfills your idea! The slightly sweet lingering aroma is accompanied by the stimulation of ice and snow, giving you a smooth and filling taste at the same time. Even at higher nicotine levels, it gives you a satisfying throat hit. Combine Finest Cool Mint with a refillable pod mod or low-power device and you can enjoy the infinite pleasure that Finest Cool Mint brings you. The e-juice is available in two nicotine strengths, 30mg and 50mg.
Nicotine Salts: Nicotine Salt E-juice is specifically designed for Pod-based devices and other low output/high resistance setups. Nic Salt is not recommended for use with RDA's or Sub-ohm Tanks and devices.
Bottle Size: 30mL
Flavor: Mint
Nicotine Strengths: 30mg,50mg
PG/VG: 50/50
you have already liked
Added review successfully