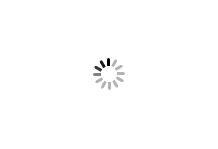 The Finest SaltNic Lychee Dragon E-juice 30ml
Notes of juicy dragon fruit and luscious lychee give the flavor a tropical twist before giving way to sweet strawberry undertones. The nic salt formula delivers a smooth and satisfying throat hit every time, even at higher nicotine strengths. Lychee Dragon nic salt juice comes in a 30ml bottle and is available in 30mg (3%) and 50mg (5%) nicotine strengths.

Nicotine Salts: Nicotine Salt E-juice is specifically designed for Pod-based devices and other low output/high resistance setups. Nic Salt is not recommended for use with RDA's or Sub-ohm Tanks and devices.
Flavor: Lychee, dragonfruit & strawberry
Bottle Size: 30ML
Nicotine Type: Salt
VG/PG: 50/50 PG/VG
Nicotine Salts: 30MG/ML, 50MG/ML
you have already liked
Added review successfully