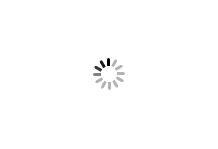 Product Introduction
Reuleaux RX2/3, an updated version of Reuleaux series, designed by JayBo, features the replaceable back cover for two or three cells. The high power output of 150W or 200W is available for your preference. Powerful yet intelligent, the equipped variable temperature control function and upgradeable firmware with custom logo will make your device much attractive and popular. Moreover, there are multiple fashionable colors for your options.

Main Features

Replaceable Back Cover: Through the battery back cover lock button, you can replace the back cover for two or three cells to your preference.

Optional High Power Output:
With two cells, the maximum output power is 150W while the output power reaches 200W with three cells. And the maximum output voltage is 6V and 9V respectively.
Variable Temperature Control System:
Equipped with optional VW, TC-Ni, TC-Ti, TC-SS and TCR mode, the device will provide you with different vaping experiences.
Reverse Polarity Protection:
Reverse polarity protection can be successfully achieved by the application of special battery anti reverse circuit in the circuit board.
Spring Loaded 510 Connector:
The exquisite stainless steel spring loaded 510 connector makes the device much wear-resisting and adaptable.
Upgradeable Firmware with Custom Logo:
By connecting the device with a computer through the micro USB port, you can download the file to add the custom logo to your Reuleaux RX2/3 and make the device always up-to-date.
Charging
It is better to take out the cells and charge them through external charger.
You can also charge the device by connecting it with a computer or a wall adapter via USB cable.
Great mod with a good range for the time .
you have already liked
Added review successfully