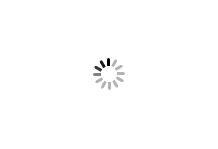 Reuleaux RX75
Product Introduction
Reuleaux RX75, designed by Jaybo, inspired by VWT420, is skillfully equipped with dual circuit protection and variable temperature control system. Featuring the unique exterior design, all hidden buttons and multiple fashionable colors, the replaceable front cover is another highlight of the powerful yet intelligent device. With top e-liquid filling, bottom airflow control and detachable structure, Amor Mini can perfectly match the Reuleaux RX75.
Hidden Fire Button & Magnetic Back Cover

The newly introduced hidden fire button is a bright spot of the intelligent device. And the magnetic back cover makes you replace the 18650 cell much easier.
Dual Circuit Protection Systems
Equipped with dual circuit protection systems, you can use the device safely and pleasantly.
Reverse Polarity Protection
Reverse polarity protection can be effectively achieved by the application of special battery anti reverse circuit adopted in the circuit board.
75W High Power Output with Variable Temperature Control
Being powerful with the high output of 75W, the optional VW, Bypass, TC-Ni, TC-Ti, TC-SS and TCR mode will provide you with different vaping experiences.
Upgradeable Firmware
You can upgrade the device through the micro USB port. And the upgradeable firmware enables the device always up to date.
Charging
It is better to take out the cell and charge it through external charger.
Moreover, it can also be charge via USB cable.
you have already liked
Added review successfully