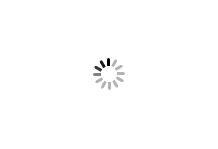 Samsung 30Q 18650 Battery 15A 3.6V 3000mAh
Samsung 30Q 18650 Battery 15A 3.6V 3000mAh is a highly rated rechargeable battery from a renowned manufacturer, perfect to use in VV/VW Mods. It features 3000mAh capacity and constructed with Hi-Drain capability for safety with a flat top design. The Samsung 30Q 18650 Battery offers incredible value and power for your favorite device with competitive amperage output and capacity ratio.
Top: Flat Top
Type: Lithium-ion
Size: 18650
Nominal Capacity: 3000mAh
Maximum Discharge Current: 15A Continuous
Nominal Voltage: 3.6V
* If the battery leaks and acid gets in your eyes, do not rub them. Rinse them with clean running water and seek immediate medical attention. If left untreated, battery acid can cause an eye injury.
* Do not use or store the battery in extreme heat, such as under a car window in direct sunlight. The battery could become overheated. This can also reduce the battery performance and shorten the service life.
* Do not use the battery if it gives off an odor, generates heat, becomes discolored or disfigured, or appears abnormal in any way.
* Do not use the battery in combination with primary batteries (such as dry-cell batteries) or batteries of different capacity, type or brand.
* Do not strike, throw or subject the battery to severe physical shock.
* Do not pierce the battery housing with nail or other sharp objects, break it open with a hammer, or step on it.
* Do not immerse the battery in water or allow it to get wet.
* As a safety precaution, do not remove batteries while being charged.
* Store batteries separately and don't let them mix with metal objects.
* Remove batteries from your e-cigarette if you plan to store it for long time.
* Store the battery at room temperature. The battery is a lithium-ion battery and will need to be replaced periodically.Read charging instructions before using.
* Do not short-circuit the battery by connecting wires or other metal objects to the positive (+) and negative (-) terminals, or reverse the positive (+) and negative (-) terminals.
* Over-discharging: It should be noted that a battery may become over discharged if not used for long time. Over-discharging may causes loss of battery performance and functions. In order to prevent over-discharging, the battery should be charged periodically and maintained between 3.6v and 3.8v.
Features
1. Longer storage life than NiMH Batteries
2. Lightweight and higher energy density than any rechargeable battery
3. Installed IC chip will prevent the battery pack from over charge and over discharge.
4. Installed polyswitch will cut off power if battery discharge current more than 6.6Ah
5. Perfect for building up battery pack for medical equipment Back-up or EPS Emergency Power
6. Supply which requires compact size and lighter weight
7. The battery module is wrapped by PVC
you have already liked
Added review successfully