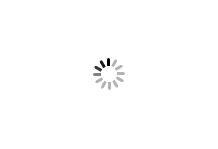 The Finest Fruit Berry Blast E-juice 120ml
The Finest Fruit Berry Blast E-juice, a perfect blend of berry-flavored e-juice, includes slightly tart raspberries, sweet strawberries, and refreshing blackberries. The sweet juiciness of the strawberry and the tang of the raspberry burst out on your tongue at the same time, and the sweet and sour perfectly balanced with the refreshing blackberry, pulling you into the berry jungle instantly. Finest Fruit Berry Blast E-juice comes in a large 120ml capacity and offers three nicotine strengths to match your different vaping needs. If you are a berry lover, such an unforgettable taste will occupy your vape moments the whole day long, and you will not feel sweet and cloying after a long time of vaping.

Nicotine Salts: Nicotine Salt E-juice is specifically designed for Pod-based devices and other low output/high resistance setups. Nic Salt is not recommended for use with RDA's or Sub-ohm Tanks and devices.
Bottle Size: 60mL*2
Flavor: Raspberry, Blackberry & Strawberry
Nicotine Strengths: 0mg,3mg,6mg
PG/VG: 30/70
you have already liked
Added review successfully