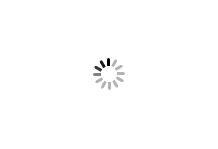 The Finest Fruit Mango Berry E-juice 120ml
The Finest Fruit Mango Berry E-juice is a new creation of tropical fruit flavors, colliding the richly layered taste of strawberries with the ripe and delicious mangoes, the sweet cloud envelops your taste buds instantly, making your senses and palate delighted. Such a simple, sweet and balanced flavor, with each puff experiencing the premium texture of sweet and sour strawberries intertwined with juicy mangoes in your mouth as smoothly as cream, taking your taste buds on a journey to the tropical paradise. The 120ml large capacity e-juice bottle with three different nicotine levels is enough to match different kinds of vape kits. It is a mild and refreshing way for fruit lovers to vape, and the signature flavor will be an e-juice that you will return to endlessly.
Nicotine Salts: Nicotine Salt E-juice is specifically designed for Pod-based devices and other low output/high resistance setups. Nic Salt is not recommended for use with RDA's or Sub-ohm Tanks and devices.
Bottle Size: 60mL*2
Flavor: Mango & Strawberry
Nicotine Strengths: 0mg,3mg,6mg
PG/VG: 30/70
you have already liked
Added review successfully