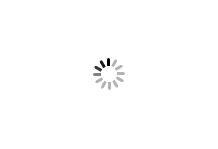 The Finest Signature Lychee Dragon E-juice 120ml
As you inhale the Finest Signature Lychee Dragon E-juice, each sip explodes in your mouth with the tantalizing and juicy sweet lychee with refreshing, slightly sweet dragonfruit, mixed with a hint of strawberry sweetness on the exhale. The unique aroma washes over your senses, creating a tropical flavor as you have never experienced before. Finest Signature Lychee Dragon E-juice additionally has a large capacity of 120ml, providing a satisfyingly smooth hit to your throat even at different nicotine strengths. The slight acidity of the strawberry accentuates the freshness and juiciness of the sweet lychee and the refreshing purity of the dragonfruit, providing you the most authentic fresh fruit tasting enjoyment with every sip.
Nicotine Salts: Nicotine Salt E-juice is specifically designed for Pod-based devices and other low output/high resistance setups. Nic Salt is not recommended for use with RDA's or Sub-ohm Tanks and devices.
Bottle Size: 60mL*2
Flavor: Sweet Lychee, Dragonfruit & Strawberry
Nicotine Strengths: 0mg,3mg,6mg
PG/VG: 30/70
you have already liked
Added review successfully