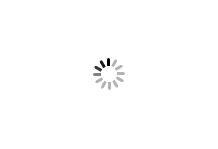 Candy King Batch E-juice 100ml
Candy King On Salt Batch E-juice is one of the most mouthwatering flavors on the market today. This phenomenal blend very authentically presents the sweet and sour taste of the familiar and extremely popular gummy candies. On the inhale of Candy King On Salt Batch e-juice, a plethora of sweet and tangy sour gummy candies will flood your palate, and one after another, lime orange, lemon, and cherry will make their presence known. During the exhale, that familiar chewy gummy candy will wash away your worries with its sweet-sour notes. Enjoy a mouthful of eye-watering sour and soothingly sweet clouds, flavored to perfectly imitate your favorite candy with a batch of this incredible eliquid.
Note: Nicotine Salts are for small form factor pod systems only, and not to be used in dripping atomizers or sub-ohm tanks.
Capacity - 30mL
Nicotine - 35mg, 50mg
VG/PG : 50/50
you have already liked
Added review successfully