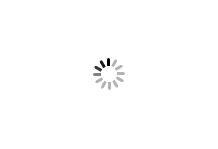 The Finest SaltNic Apple Peach Sour Rings E-juice 30ml
The Finest SaltNic Series Apple Peach Sour Rings E-juice 30ml guides you to take a sensation of mouthwatering apples and luscious peach sour ring candy, creating a sweet and sour flavor Salt Nic form. Anyone who wants to take a handful of apples and peaches can satisfy their craving. On the inhale, a rush of stretchy apple will fill with your mouth and smother your tongue. On the exhale, a subtle and balanced flavor combination will fuse together to chase the blast of sweet apple and ripe peaches, finished off with a tart taffy flavor.

Nicotine Salts: Nicotine Salt E-juice is specifically designed for Pod-based devices and other low output/high resistance setups. Nic Salt is not recommended for use with RDA's or Sub-ohm Tanks and devices.
Bottle Size: 30mL
Flavor: Fruit, Candy, Apple, Peach, Sour
Nicotine Strengths: 30mg,50mg
PG/VG: 50/50
you have already liked
Added review successfully