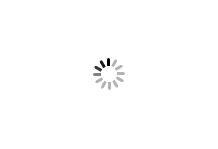 The Finest SaltNic Berry Blast E-juice 30ml
The Finest SaltNic Berry Blast takes you back to the berry forest, blending a variety of berries to bring out the wonderful sensation of sweet and sour. The blend of sweet raspberries, tart blackberries and sweet strawberries won't be too sweet and cloying after a long time of vaping, the sourness neutralizes the sweetness and leaves you with an endless aftertaste. 30ml of Finest SaltNic Berry Blast provides you with two nicotine strengths, 30mg and 50mg, which can be matched with your pod mods or vape pens.

Nicotine Salts: Nicotine Salt E-juice is specifically designed for Pod-based devices and other low output/high resistance setups. Nic Salt is not recommended for use with RDA's or Sub-ohm Tanks and devices.
Bottle Size: 30mL
Flavor: Raspberry, blackberry & strawberry
Nicotine Strengths: 30mg,50mg
PG/VG: 50/50
you have already liked
Added review successfully