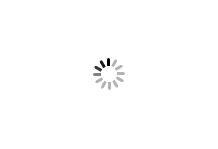 The Finest Vanilla Almond Custard E-juice 120ml
The Finest Vanilla Almond Custard E-juice blendes vanilla, roasted almonds, and custard. The sweet vanilla flavor is mixed with slightly bitter almonds. Roasted almonds add the aroma of e-juice. It also combines the over-sweetness of vanilla. The custard adds the smoothness of e-juice. If you don't like mixed fruit-flavored e-juice, you must try this one. It tastes sweet, but it is not irresistible. When you spit out your vape, it produces a huge cream cloud.

Nicotine Salts: Nicotine Salt E-juice is specifically designed for Pod-based devices and other low output/high resistance setups. Nic Salt is not recommended for use with RDA's or Sub-ohm Tanks and devices.
Bottle Size: 60mL*2
Flavor: Vanilla, Roasted Almonds, Custard
Nicotine Strengths: 0mg,3mg,6mg
PG/VG: 30/70
you have already liked
Added review successfully